Spaces
The spaces within Maison Alcan are a key part of Montreal's history. Today, this century-old location continues to be a driver of innovation, helping to position Montreal as an international creative and technological hub.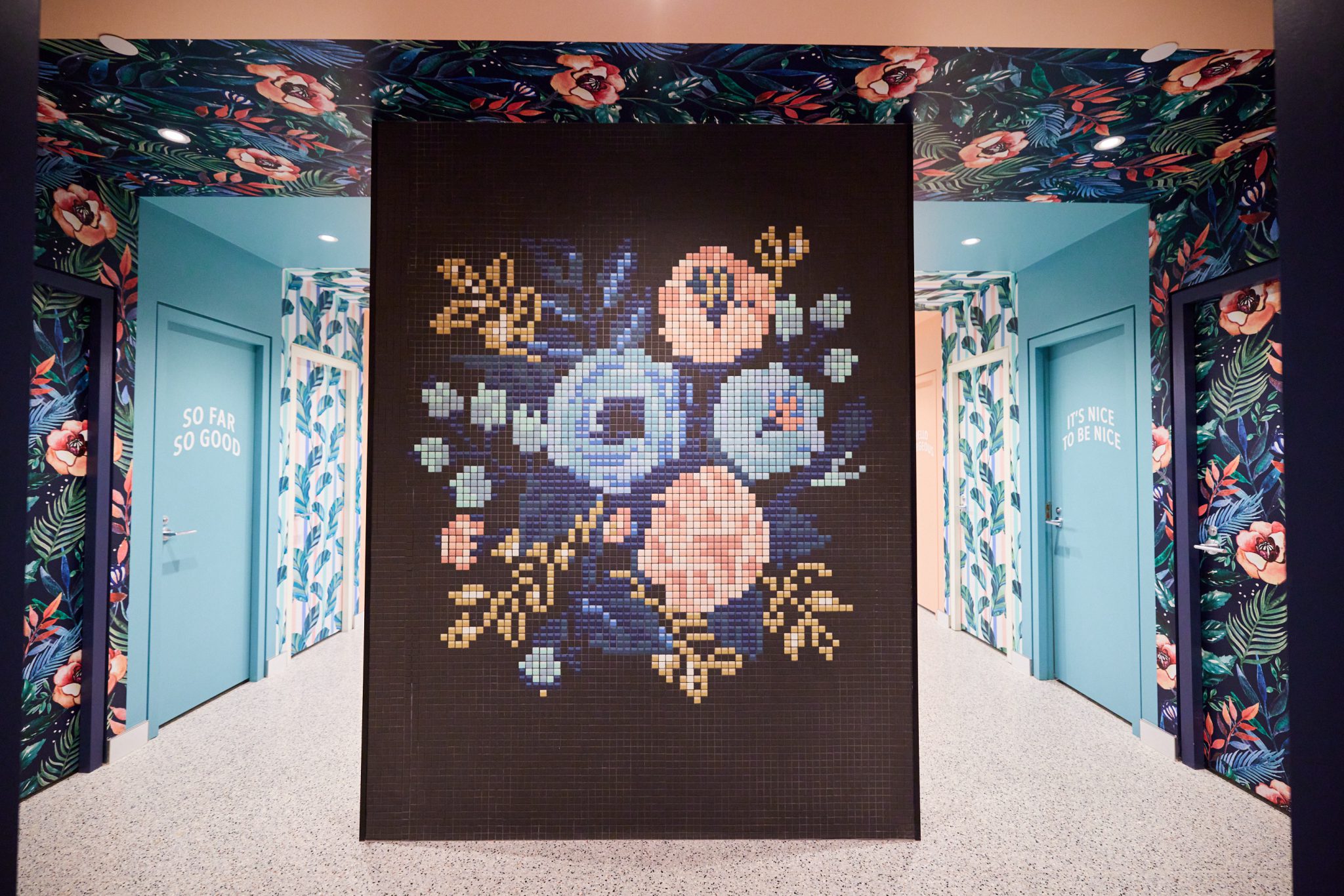 A 20,000-square-foot sandbox to discover and experience the future of entertainment.
The Atrium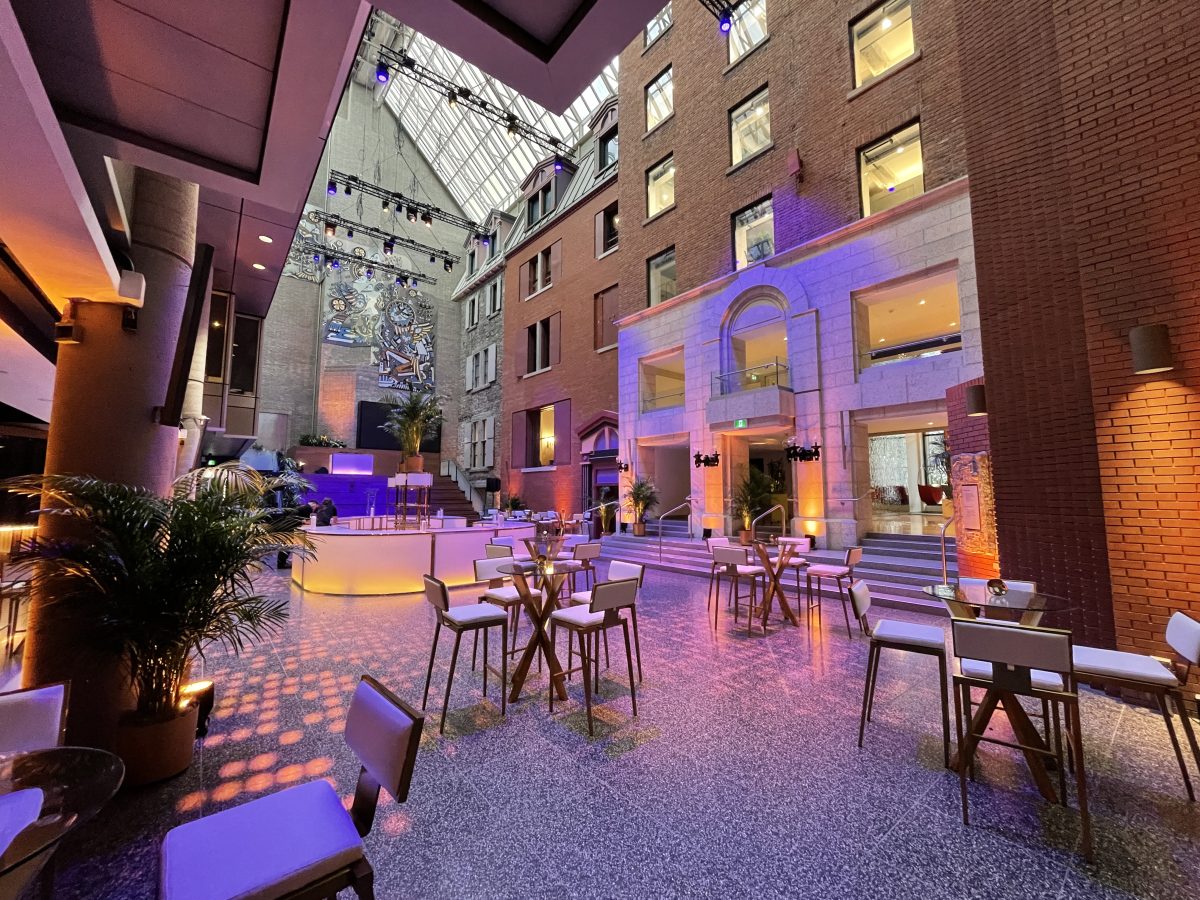 Under a massive glass roof in the heart of Maison Alcan, the Atrium is a historic space where all the heritage buildings of the complex converge. This vast multi-purpose space features a large structure that serves as both a stage and platform, overlooked by an impressive brick wall, adorned by a work from celebrated Canadian artist, Ola Volo. The Atrium is a multi-purpose space with programming that brings together the arts and technology, creators and entrepreneurs. A place where the talent of artists is combined with the innovation of entrepreneurs to create wealth-generating links.
Améa Café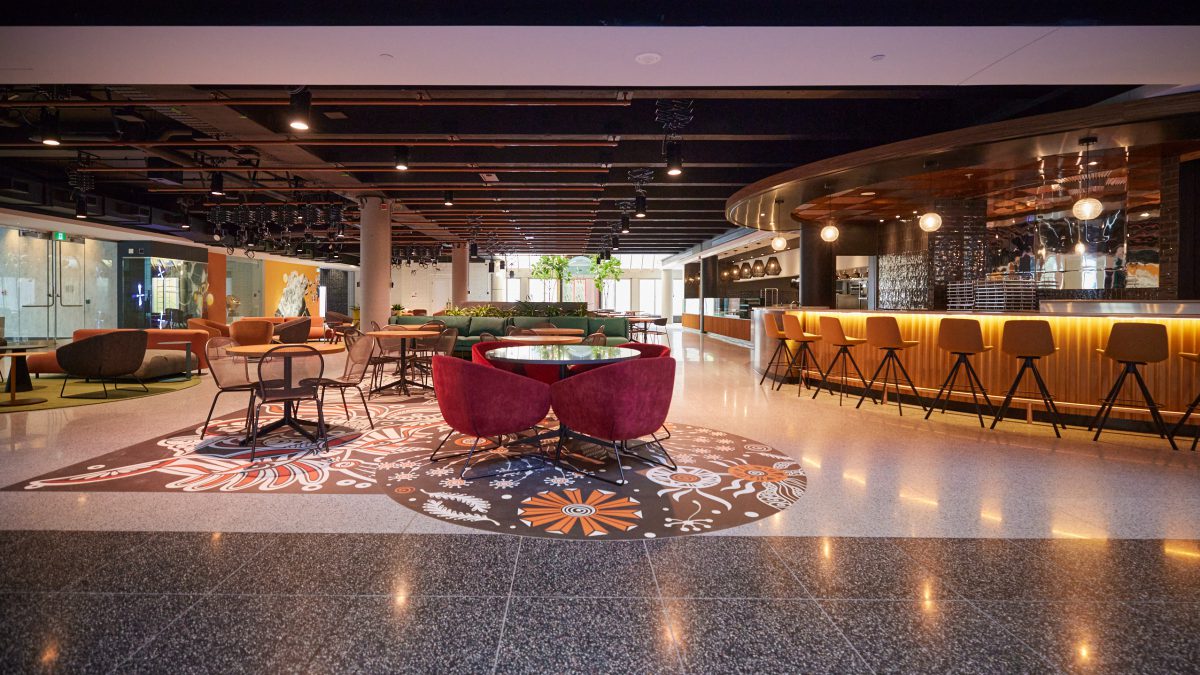 Améa is a Mediterranean-inspired gourmet resto and coffee shop nestled within Montreal's historic Maison Alcan building. Derived from the French word "âme" meaning soul, Améa is an ode to the vision, warmth and heart behind our menu. We created Améa as a gathering space for people to feel at home, and a sense of community, within our city's Golden Square Mile. We are inspired by history and timeless tradition. Enjoy authentic dishes made with the highest-quality seasonal ingredients from Quebec and Europe as well as homemade breads, pizza al taglio and pastries. Food made with soul - from our family to yours.
The marquee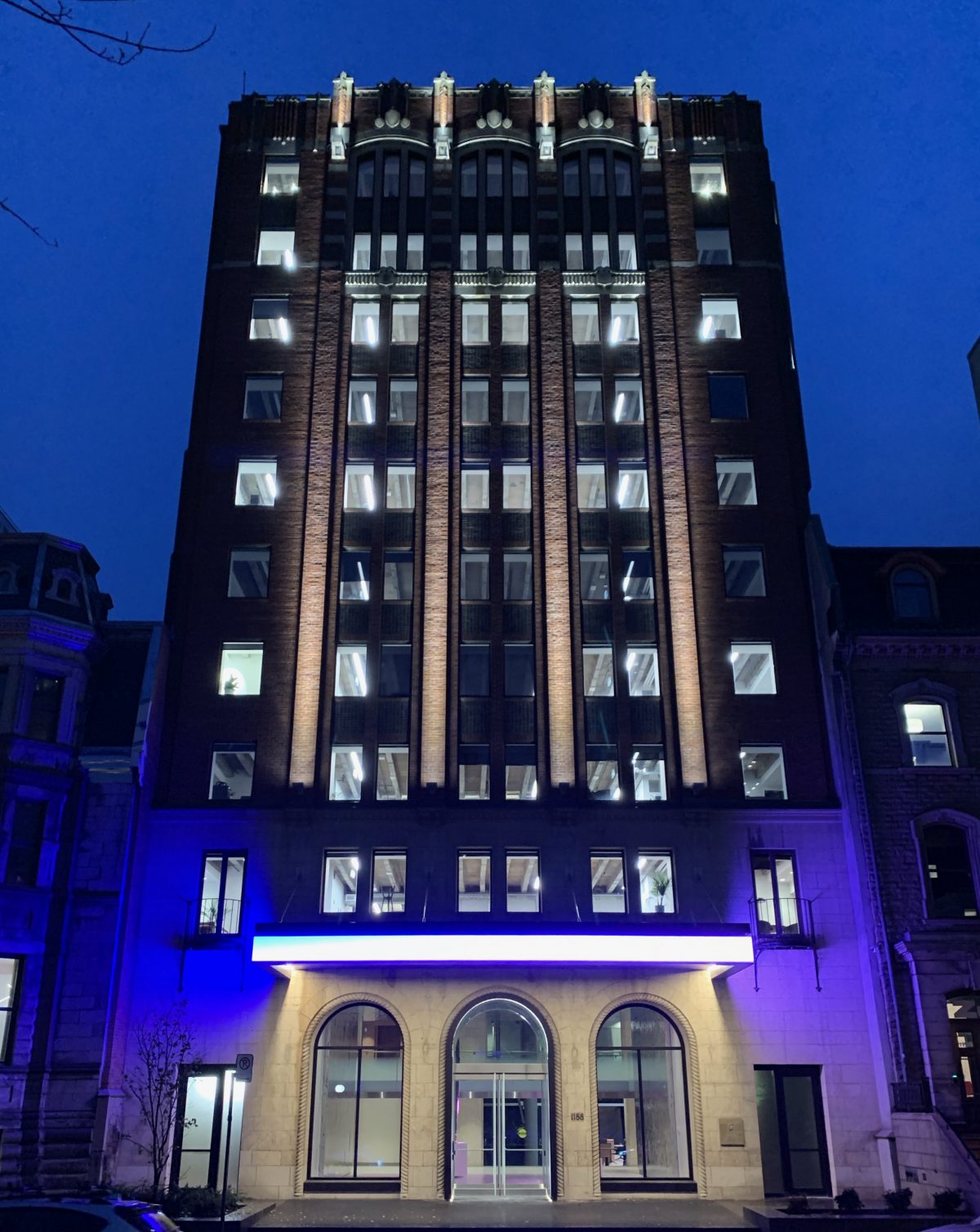 The spectacular entrance to the old Berkeley Hotel at 1188 Sherbrooke Street Ouest is now a portal into the world of Zú. The marquee, equipped with a digital screen (animated by much-buzzed-about Montreal digital artist Fvckrender), whisks visitors away to a world where innovation and creativity collide.
The hall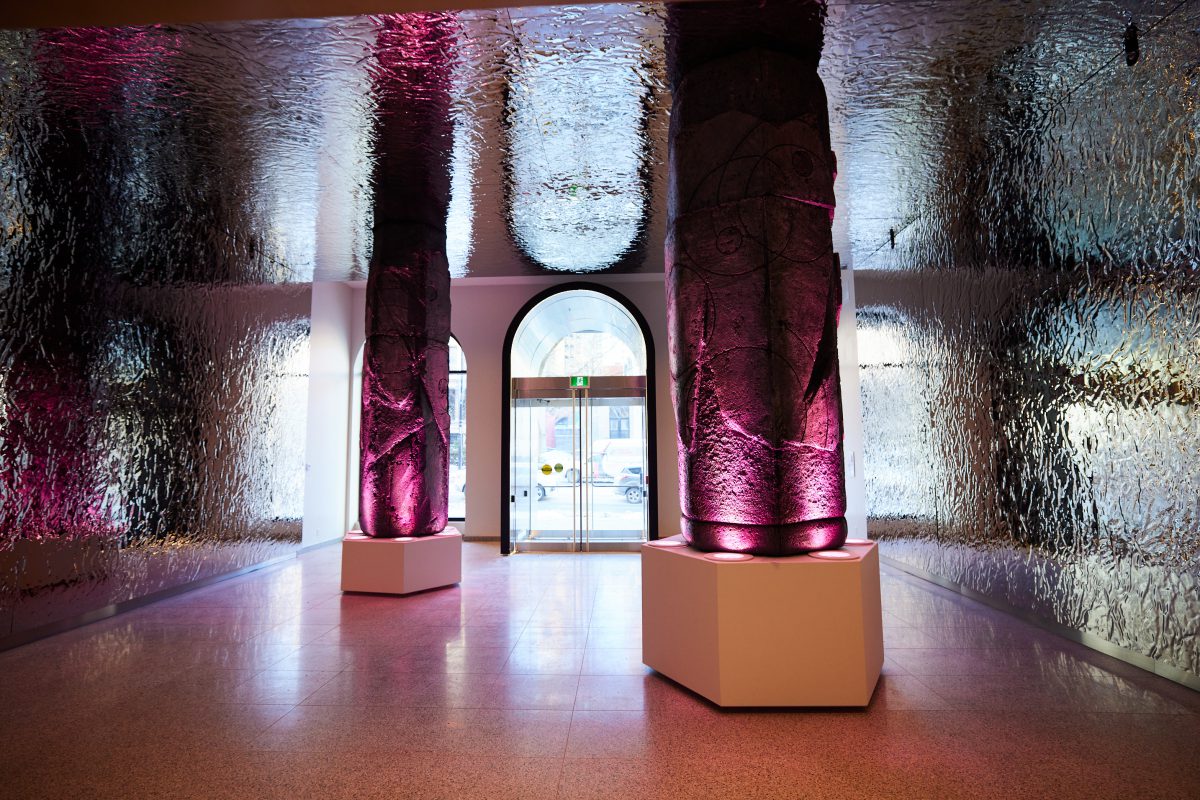 Step inside a vast hall where Art Deco architecture and contemporary art blend seamlessly and harmoniously. The towering columns of the hall are illuminated by the ingenious work of multidisciplinary artist Jeremy Shantz, reflecting on the aluminum-covered walls—an ode to Alcan, the company which once occupied the premises.
Mosaïk space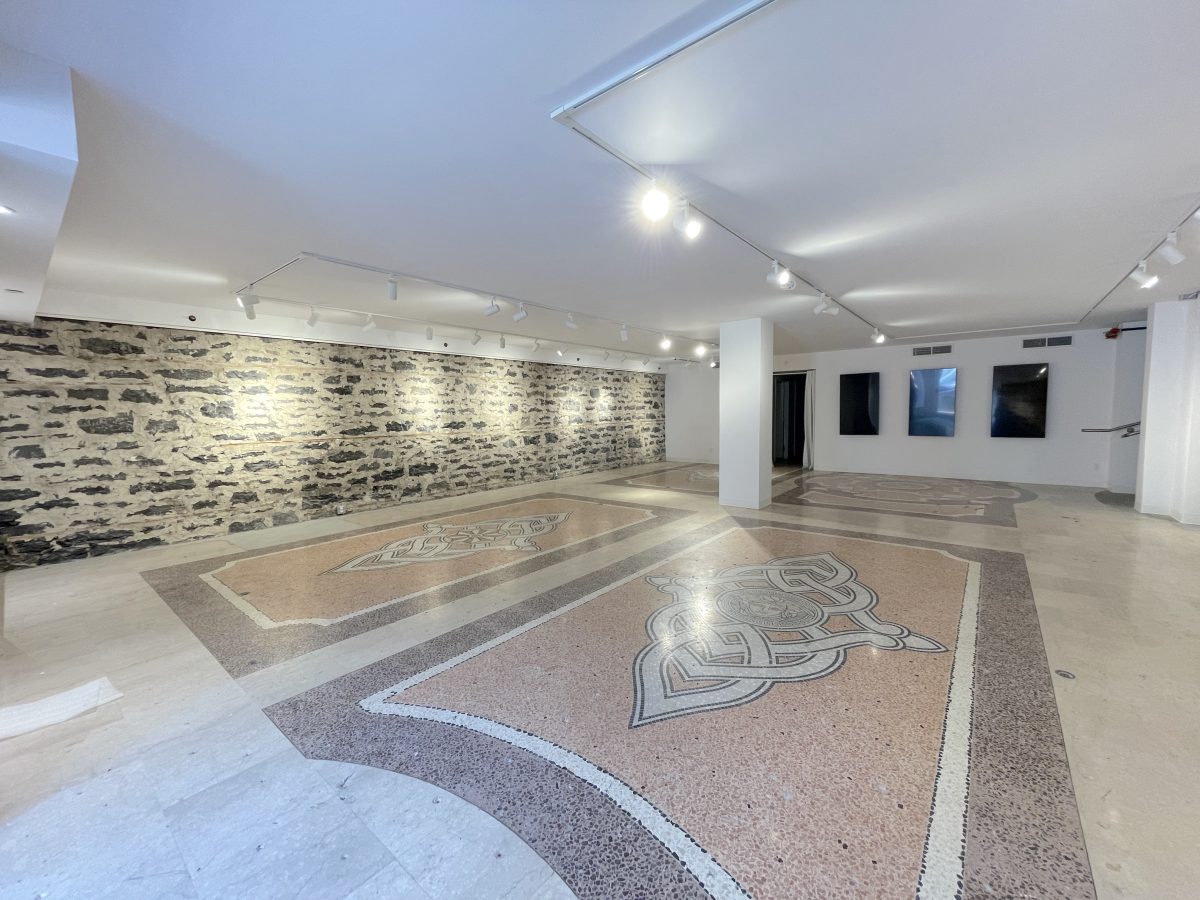 Discover Espace Mosaïk, an exclusive rental destination situated right on Sherbrooke Street with its own entrance. Infused with a vintage touch, this venue provides a cozy ambiance with its seamless combination of stone walls and ceramic flooring. Accessible through reservations, Espace Mosaïk is a private and distinctive location, steeped in history, perfect for your corporate 5 à 7 event.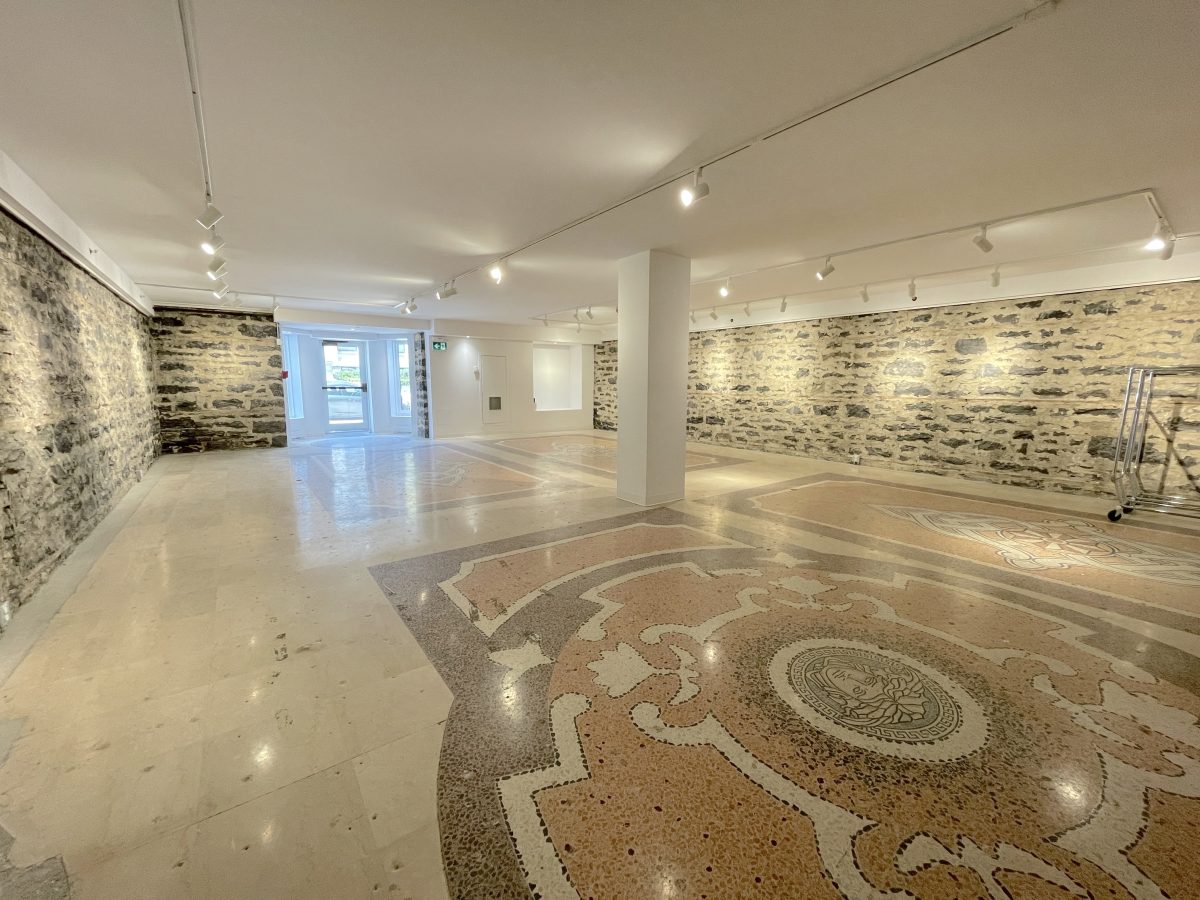 Parking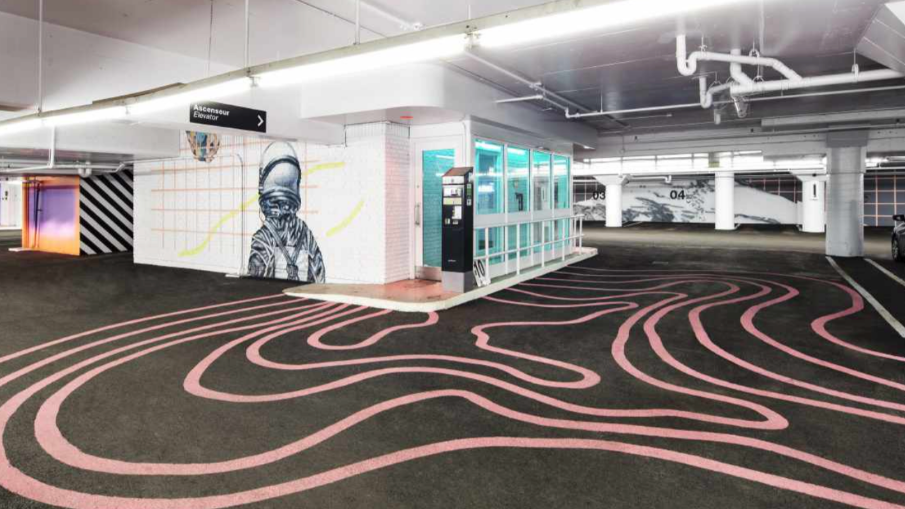 Maison Alcan boasts one of the most beautiful parking lots in the city! Street art duo David Leavitt and David Torres of CYRCLE have transformed the underground parking lot in downtown Montreal into a large-scale installation. Entitled "Present Futurism: Space is Everything", the project features vivid murals in the two-story space. Abstract patterns, neon typography and space-inspired representations are seen on the walls, floors and columns of the garage.
Parking fees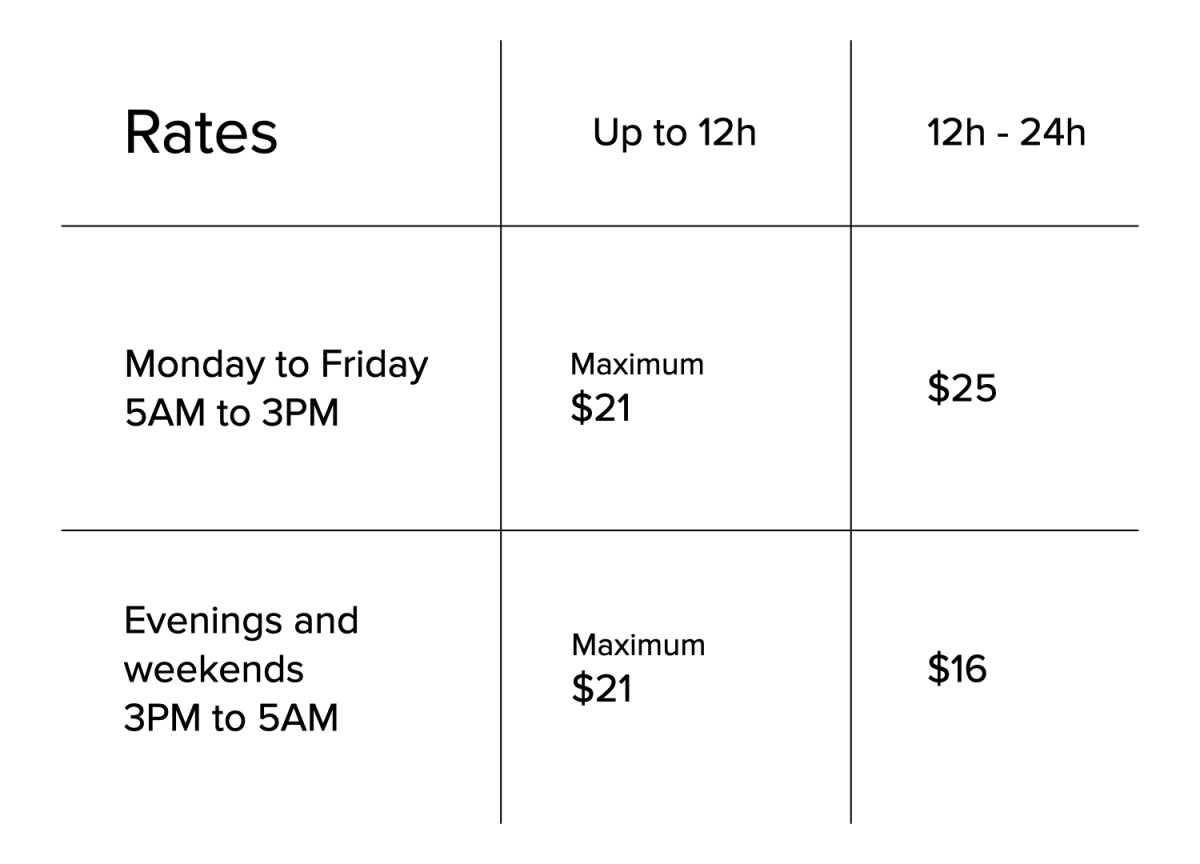 ×
Paramètres des témoins
Ce site utilise des témoins pour vous garantir la meilleure expérience. Vous pouvez décider quelle catégorie de fichiers témoins vous autorisez via les réglages ou refusez totalement leur utilisation.
Politique de confidentialité